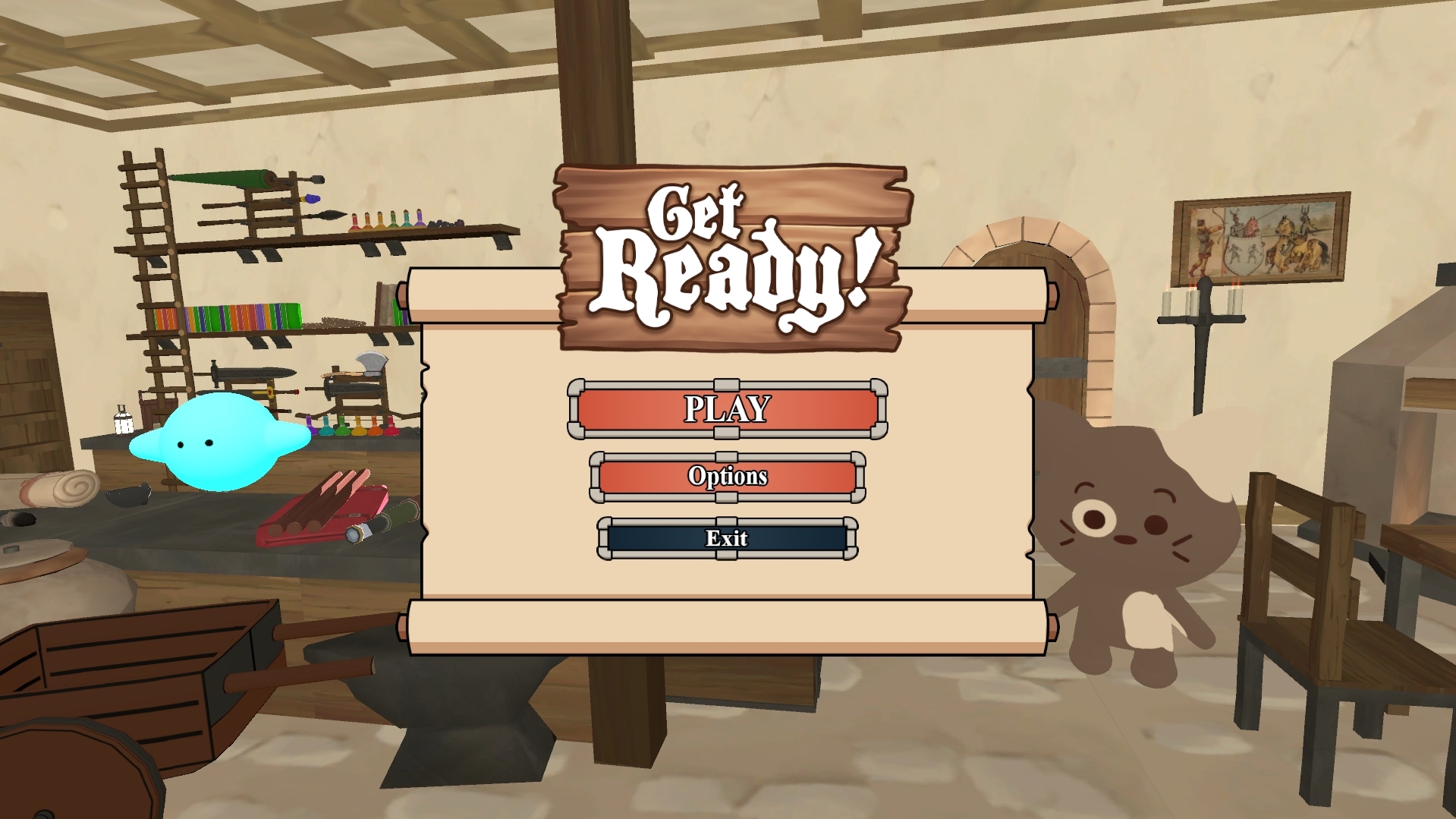 Get Ready!
A downloadable game for Windows
When you're busy out adventuring, who's got the time to shop for equipment to Get Ready for quests? Enter Jax, the ever-so-helpful and eager-to-please Shops-Assistant, and his trusty Handcart. They are the stars of the brand new video game "Get Ready" from indie studio Get Ready. Help guide Jax through the shop as his Boss, Ghost of Bob, gives him more equipment lists to collect. But watch out, Jax has to make sure he doesn't run or bump into anything as this will knock stuff out of his Kart. Bob hates it when Jax doubles back to get items, it slows him down.
Trailer
This game is in no way complete, in fact, it is quite far from it. This game was made within 8 months as a school project and is still full of bugs and problems.
The likelihood of any of us coming back to this is little to none, but for now, I have listed it as on hold.
Get Ready Team!

Amber's Portfolio , Anna's Portfolio , Ian's Portfolio & Cole's Portfolio
Install instructions
1. Download the ZIP file
2. Open it with WINRAR, 7ZIP, or another extracting application
3. Open the folder, and click the GetReady! application file
4. Tada! You are in the game!